First Presbyterian Church, Valatie, Columbia Co., NY
Deaths 1882-1890
Transcribed by Cliff Lamere 12 Mar 2001

39 records. Transcriber's comments are in brackets [ ]. A question mark ? has been attached to words or numbers which were unclear to me.
The handwriting was difficult at times. One 'word' that always appeared before ages had me stumped until a solution was provided by Kari Maunu. It was an abbreviation (aet.) of a Latin word (aetatis). It was also a joining of the letters 'a' and an old form of 'e' to make one letter. Sometimes it even looked like three separate letters, 'cst'.
aet. = at the age of [abbreviation of the word aetatis in Latin]
mem. = member
wid. = widow
79.5.24 = 79 yrs. 5 mos. 24 dys.
| | | | | |
| --- | --- | --- | --- | --- |
| NAME | GIVEN / MIDDLE | DATE OF DEATH | REMARKS | PAGE NO. |
| | | | | |
| VAN DYCKE | Stephen | 1882 Dec 15 | An occasional attendant. | 70 |
| PHELPS | Lucy Whitman H. | 1883 Mar 11 | Aged 79.5.24; wid. of the late Fred | 70 |
| ABBOTT | Jas Wells | 1883 Jun 22 | son of W.G.A. -- Diphtheria est? 11.4.16 | 70 |
| ABBOTT | Wheeler G. | 1883 Jun 24 | Sudden -- Diphtheria, aet. 36 yrs. mem. | 70 |
| HENDRICKSON | Sarah M. | 1883 Jul 1 | mem. -- aet. 54 yrs. | 70 |
| SCHERWOOD | Willis John | 1883 Oct 8 | child of R. & J. -- mother a mem. -- Diph. aet. 3? | 70 |
| TIPPLE | Adam | 1883 Oct 29 | occasional attendant. aet. 30. | 70 |
| STICKLE | Jacob K. | 1883 Dec 9 | occasional attendant. Sudden Heart Disease. aet. 67 y. | 70 |
| DRAKE | L. B. | 1883 Dec 22 | Pneu? -- aged 29 yrs. | 70 |
| BENSON | Jane | 1883 Dec 31 | an old wfonicu? [infirm?] mem. aet. 87 [81?] yrs. | 70 |
| BERLIN | Henry F. | 1884 Jan 22 | of the coup.? -- aet. 17 yrs. | 70 |
| REYNOLDS | Anpilin? C. | 1884 Feb 25 | mother of a mem. -- aet. 77 yrs. | 70 |
| VAN SLYCK | Cynthia Ann | 1884 Feb 26 | mem. -- aet. 70 yrs. 5 m | 70 |
| RACE | Tabitha | 1884 Mar 20 | wife of the late John K. -- aged 79 y 10 m | 70 |
| CLAPPER | Samuel | 1888 Jun | Aged 82 | 71 |
| O'CONNOR | Pearl | 1888 Jun | Aged 4. member of Sunday S[chool] | 71 |
| CURE | Hathaway, Jr. | 1888 Jul 27 | Living in N.Y. [probably New York City] | 71 |
| COON | James | 1888 | ... | 71 |
| BERLIN | Elizabeth | 1889 Jan 2 | Church member Age 52. | 71 |
| HICKS | Anna Maria | 1889 Mar 9 | Age [blank] Ch. Member | 71 |
| WASHBURN | Catherine | 1889 Mar 26 | Age 57 | 71 |
| HUNTER | Alexander | 1889 Mar 30 | Age 78 | 71 |
| TRAFFORD | Elizabeth | 1889 Apr 4 | Age 68. Living with Mr. Kingman on Post Road | 71 |
| MILLER | Henry L. | 1889 Apr 19 | Age 74. Elder for 12 years. | 71 |
| HARDER | Abraham | 1889 May 6 | Age 68. Elder for 10 years. | 71 |
| STEVENSON | James | 1889 Jun 1 | Age 64. Once coachman for Pns? Van Buren | 71 |
| SPENCE | Florence E. | 1889 Jun 19 | Age 21. A christian. Member of a church in Galesburg, Ill. | 71 |
| HAPEMAN | Lewis | 1889 Jul 31 | Age 27. Brought from Bridgeport, Ct. | 71 |
| SLUTH | Henry S. | 1889 Aug 9 | Child of Wm & Margaret - Niverville | 71 |
| VAN BUREN | James I. | 1889 Nov 28 | Age [blank] | 71 |
| JOHNSON | Abram | 1890 Feb 3 | Age 70 | 71 |
| WAGONER | Frank | 1890 Feb 3 | Age 22 Ch. member | 71 |
| STEVENSON | James L. | 1890 Feb 7 | Age 64 Niverville | 71 |
| CHAMBERS | Hugh | 1890 Feb 18 | Age 72 Ch. member | 71 |
| WALKER | John | 1890 Mar 31 | Age 75. Living at F. P. Bains | 71 |
| DAVIS | Cassander F. | 1890 Apr 9 | Age 56. Elder for over 13 years | 71 |
| VAN ALSTYNE | Mary | 1890 May 19 | Ch. member. wife of Jas. G. | 71 |
| SHEPARD | F.? H., Mrs | 1890 Sep 26 | Ch. member widow | 71 |
| LAFFERTY | Mary Francis [sic] | 1890 Dec 7 | Age 25. Ch. member. sick in bed over 6 yrs | 71 |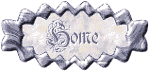 Visitors since 13 Mar 2001